Description
This cowboy hat holder for trucks is an innovative little gadget that meets a real need. Keep your hat off seat and floor or from getting stepped on or crushed by anything you're lugging around.
This truck hat rack is easy to use, easy to install. Keep your hat out of harm's way when not worn on the ceiling of your work van. Best of all right there when needed every time. Your hat will last for years using this hat holder for trucks. 
If you don't have a cowboy hat rack in your truck, you ain't no cowboy. Yee yee!
Built Durable and Keep Shape: Heavy-duty built in SPRING to keep your cowboy hat stay secured which could secure your cowboy hat wide brim be not crushed.
Easy to Install: The cowboy hat storage rack is easy to install. Simply hang it on the back of your car seat.
Adorn and Storage: The cowboy hat holder is made of STEEL. And the cowboy holder is a perfect adorn in the car. The cowboy hat clip could keep your western cowboy hat from ending up in the trunk floor board or worse. Works great and even doubles as a place to hang your sunglasses.
Multiple Purpose: The cowboy hat hanger is not only for cowboy hats, but also for your baseball caps , helmets, knitted hats  as well as hard hats.
Another Choice: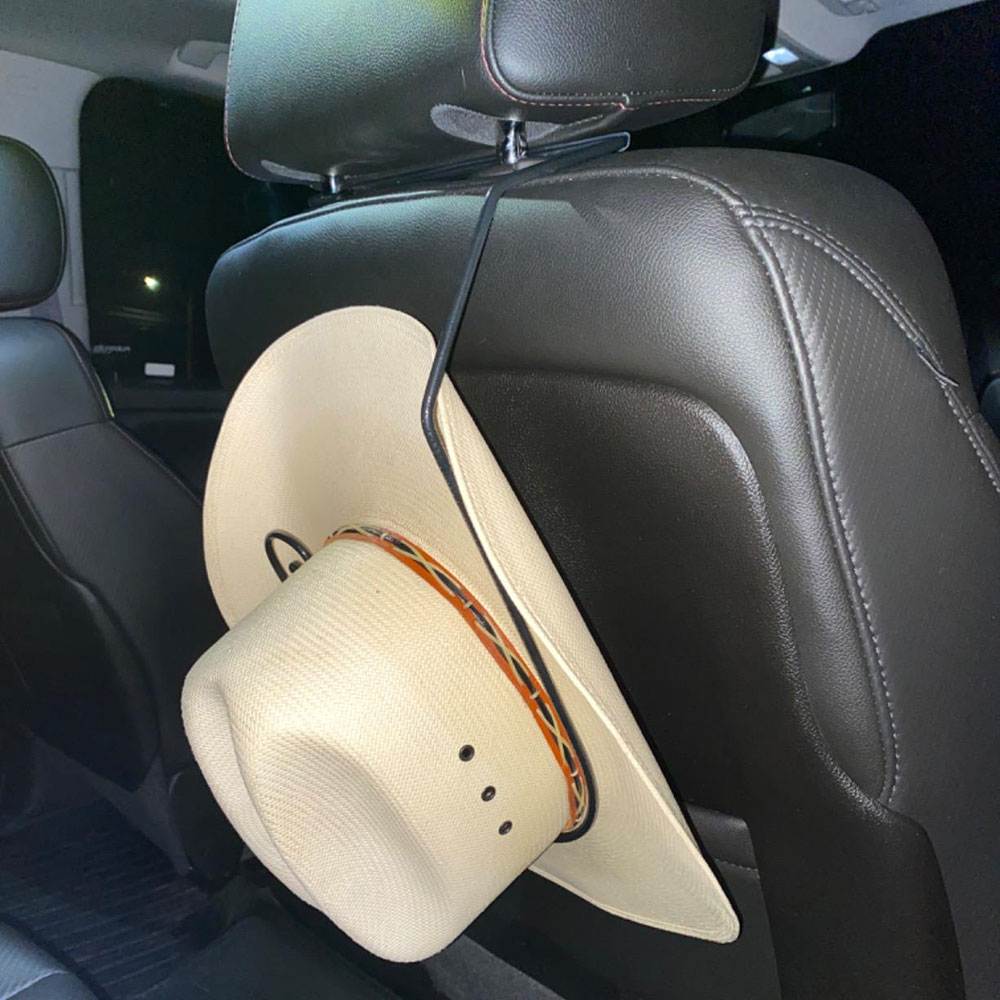 New Cowboy Hat Rack for Truck SUV Car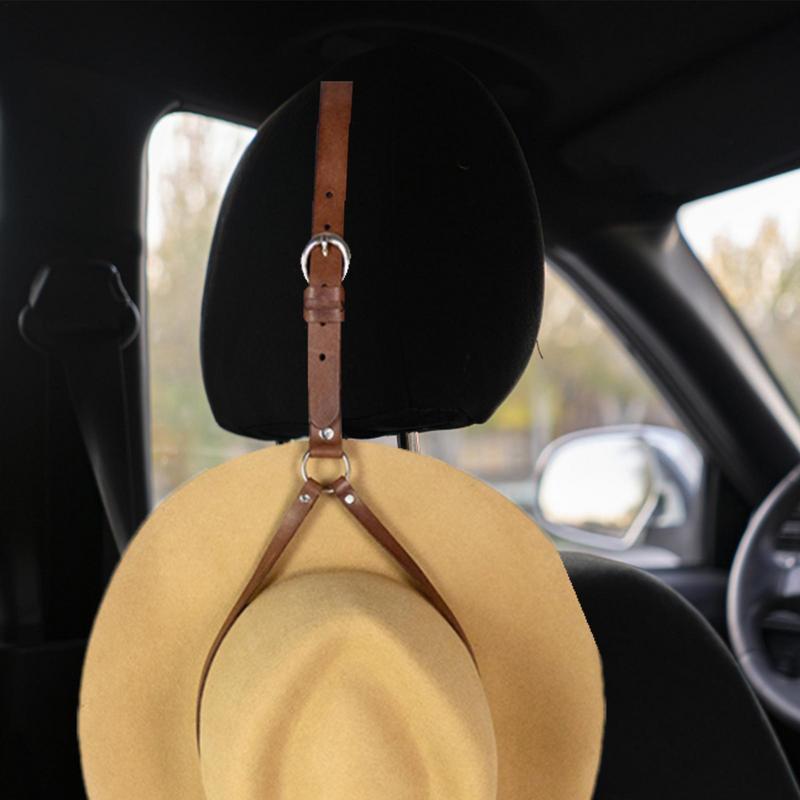 Leather Cowboy Hat Holder for Truck